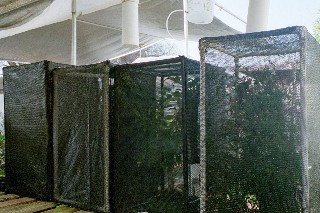 These are the enclosures we made using pvc piping and shade cloth. Up above, you can make out some of our homemade drip systems as well.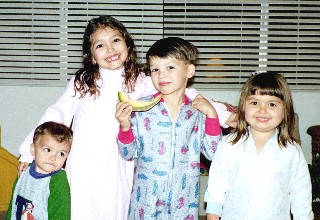 Our kids, from left to right, Brandon, Chelsea, Aaron, Allyson.
Spanky from Kenny's Dragons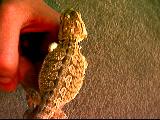 You can read more about Spanky and available beardies from Kenny's Dragons by clicking on image
Female veiled chameleon pic taken 063003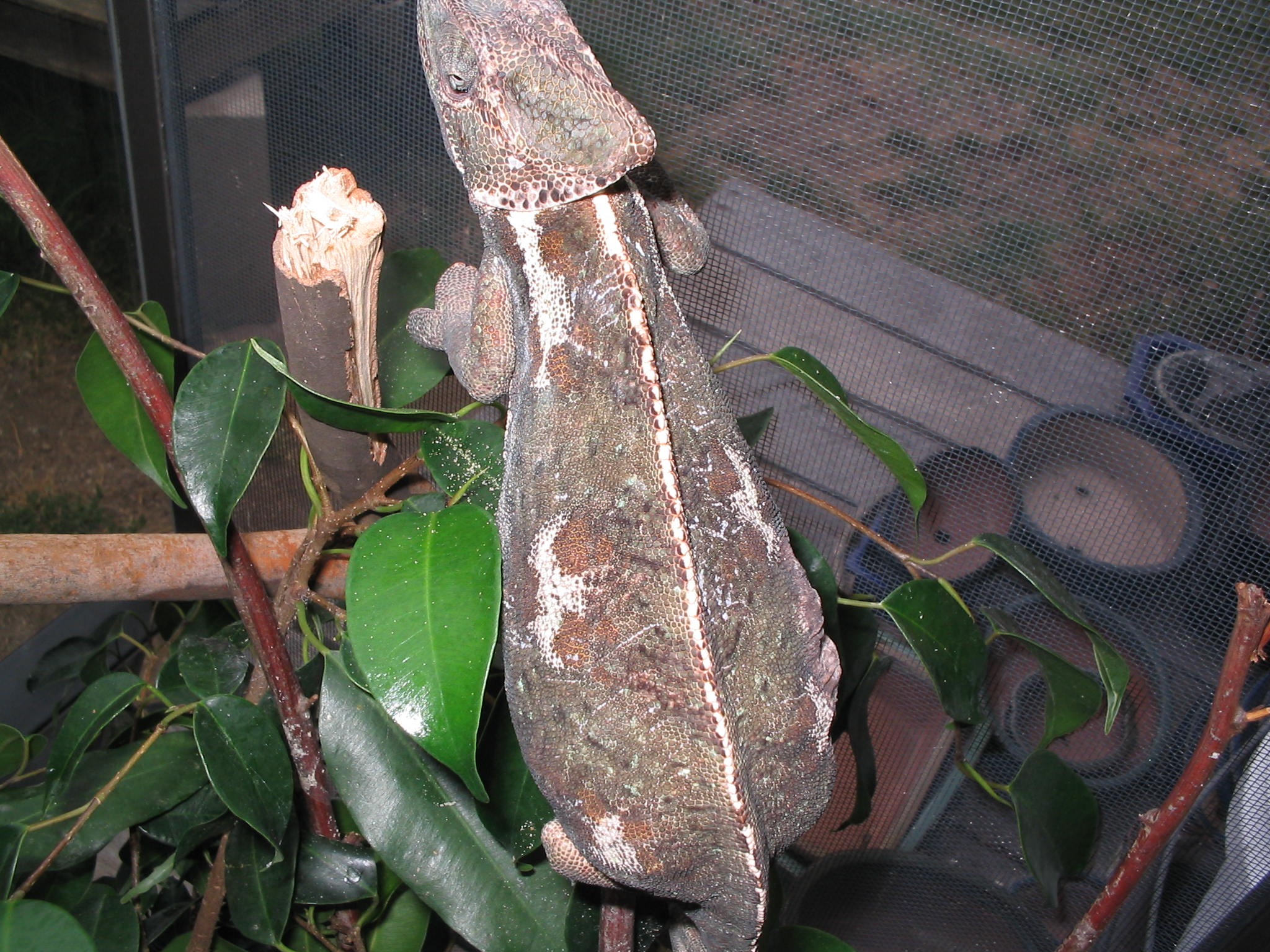 Pic taken after laying clutch of 21 eggs. She died a week later, and we extracted 26 addtional eggs.
21 Veiled eggs laid 062903, 26 eggs extracted 7/7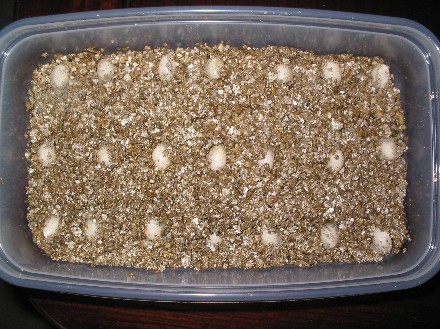 If you look close, you can see sand clinging to some eggs.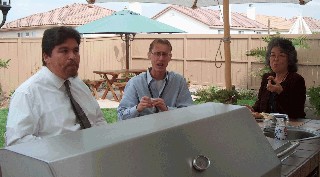 This is a picture of Victor Gomez and a couple of losers enjoying some KFC in someone's backyard. We don't know who the backyard belongs to, but we needed a place to eat.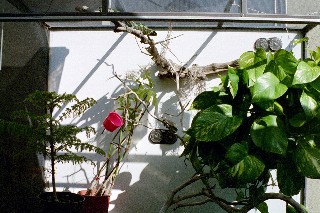 Submit any pictures along with a text description to
gomezvi@yahoo.com
. I promise I will post them as soon as humanly possible!
My backyard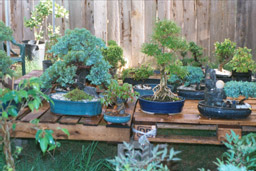 This picture taken of my backyard. Read more about my bonsai at www.bonsaivictor.com or click on pic
Male veiled, 15 months old taken 070203.
This is the sire of the eggs laid 062903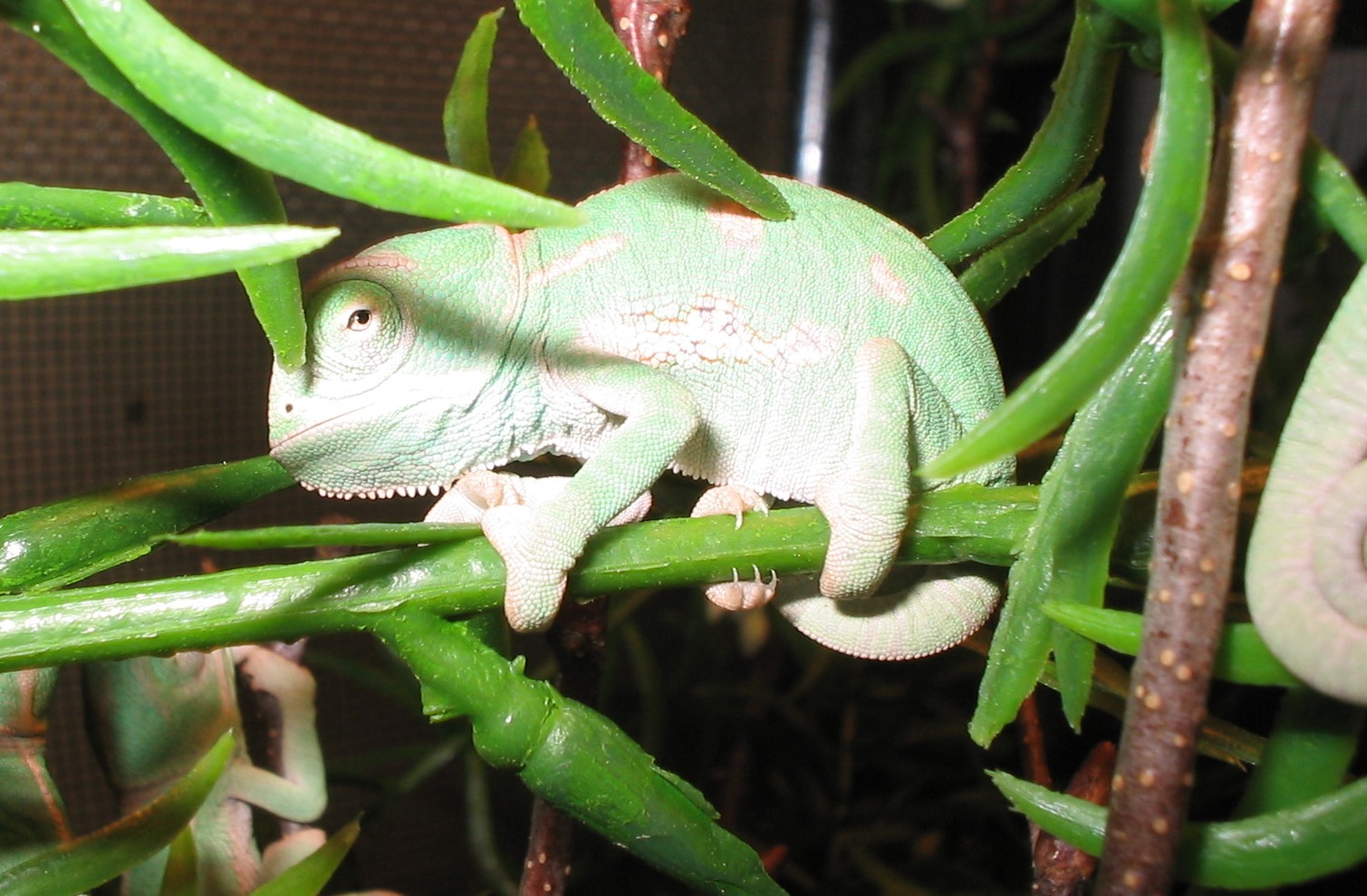 Here's a picture of our newest additions! If you look closely, you can count 4 baby veiled in the picture (you can make out parts, ei head, bodies, tail). These lil guys are TINY right now, maybe the length of my pinky including tail! We'll be releasing them for sale first part of May. Check availability page for updates.